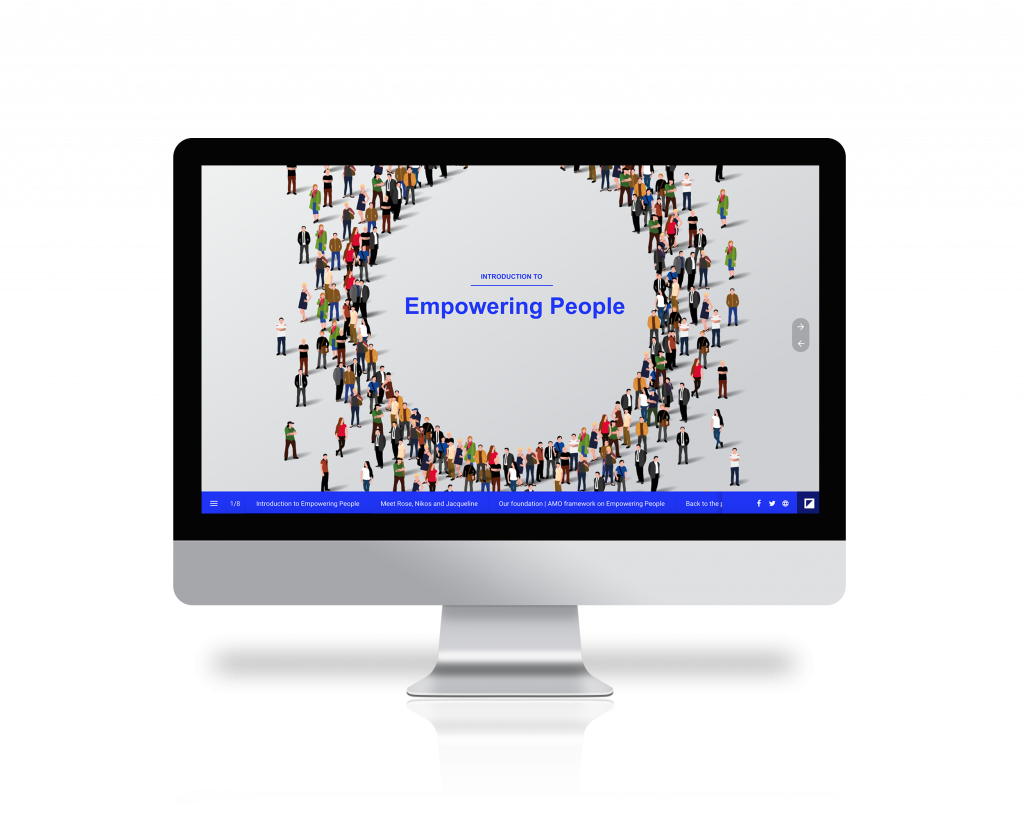 Workpackage 4 focuses on the subject of People Empowerment. The original goal was to work on Patient Empowerment, but the workpackage decided to change the word patient to people whereas the feeling of empowerment within your health is important for all people. People Empowerment can be described as:
"a process that helps people gain control over their own lives and increases their capacity to act on issues that they themselves define as important" – European Patients' Forum
The program of eHAction workpackage 4 delivered two documents on People Empowerment. The first document is the Policy Framework on People Empowerment, and the second is the Policy Proposal on People Empowerment. Both documents can be found below.
The Policy Framework encompasses a framework describing how to gain the feeling of empowerment within your health. The base of the framework is composed of the AMO framework, a model in order to change behavior. We've adapted the model in a way that it results in an empowered feeling.
The Policy Framework has been delivered in November 2019. The original document can be accessed at the bottom of the page. However, we recommend reading the Digital Magazine first! The Digital Magazine includes a short introduction, the model and the most important results of the document, followed by a preview of our Policy Proposal.
The second and last document, the Policy Proposal, was finalized in November 2020 and adopted on the 18th eHealth Network meeting. The four priority areas of the Policy Proposal are: Legislation, trust as key, integration & interoperability, quality standards & assessment, users at the centre, digital health literacy of people, behavioural change through motivation, awareness/involvement of the social environment, awareness/involvement of health professionals.
The Policy Proposal is aligned with the strategic goal of the eHealth Network to work towards the implementation of patient-centred eHealth solutions in all Member States and to equip people with the adequate digital tools and skills for people empowerment. Therefore, the purpose of the document is to present a policy proposal with a broad list of focus points and recommendations for adoption by Member States in order to improve the empowerment of their citizens.
To help Member States to implement the recommendations we are organising two workshops and a brief deliverable in the form of a easily consumable two-pager in the beginning of 2021.
Bellow you may find our timeline, displaying WP4's biggest milestones.
Work Package | Timeline