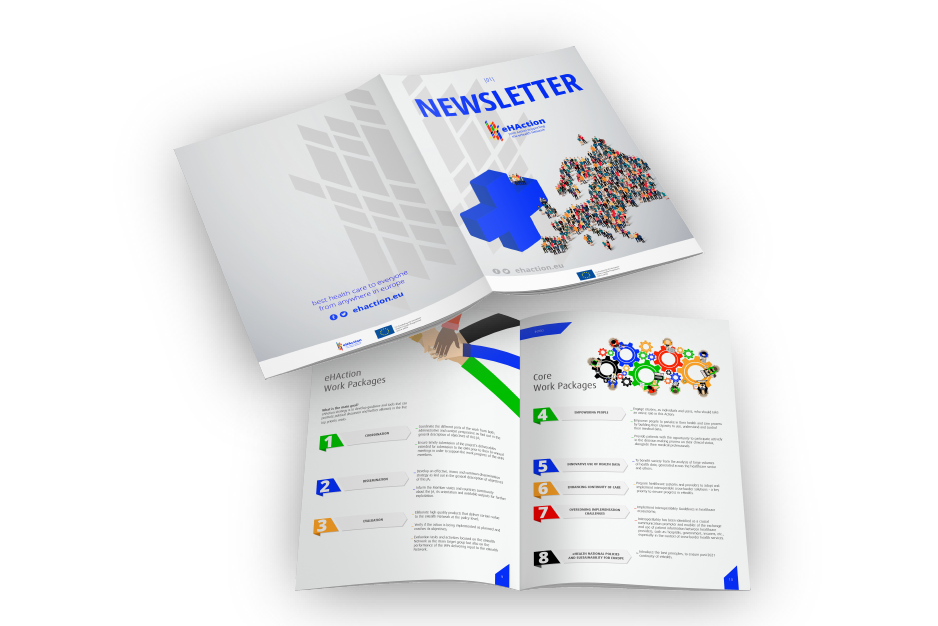 Welcome to eHAction's first newsletter!
Our aim with this newsletter is to engage and update citizens, participants and interested parties alike regarding news and developments of eHAction's implementation and strategies.
This first issue includes an Editorial, featuring Henrique Martins (coordinator of eHAction and co-chair of the eHealth Network), Top Stories (a section with the most relevant news and past events) and a first glance over the Work Packages. You will also be able to get to know about eHAction's upcoming meetings and events.
We hope you enjoy our first steps in sharing our improvements in the world of eHealth!
Download the first eHAction Newsletter here.